Avon brought out this really cute Valentine's type Limited Edition range a couple of months ago; it consisted of three lipsticks a mascara and maybe an eyeliner if I remember rightly. I went for just the one lipstick in Smoochable, which is so cheesy it's almost unreal; it's a dark pinky colour. The stick itself if the most beautiful thing I think I have ever seen in my life. Instead of just a normal stick it is embossed with a really pretty design of lots of hearts, so girly and pretty.
ColorTrend Lipsticks
but in a dark pink with a light pink heart design printed on. It's practical and you can't really argue about it though for only £3.75.
eyeshadow quad
but this has restored my faith in the brand!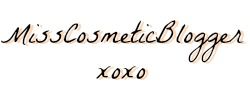 Twitter | Instagram | Pinterest | Bloglovin'