I am afraid I have fallen off the blogging bandwagon...again over the past few weeks, which I am very sorry about. It's not that I don't like blogging, in fact I love it, I have been busy with school; I took my English Language GCSE on the Thursday just gone. I also have had writers block. But now I'm back and should be able to start posting every other day like I used to! Fingers crossed anyway.
Back to the post! I was looking through my makeup and my many mismatching foundations and thought how pale I am and realised that there must be a post in that somewhere. And here we are...
You have a box of around 10 foundations that are in the lightest shade the brand does but still manage to make you look really orange or tanned. But you keep this box of foundations as you tell yourself they'll match you in Summer when you tan...

You don't tan, and you know this...(Which messes up your reason for keeping your too dark foundations...)
Every under eye highlighting concealer darkens your under eye...
You see the slightest bit of sunshine and find your factor 50+ ASAP...
You see no point in sunbathing as you'll just burn...
A red lip makes you look like a ghost...
Your relationship with bronzer was very brief encounter...
The idea of fake tanning scares you...
#palegirlproblems
Well I hope you liked my palegirlproblems post, I loved writing it and although it's short I thought it would be fun! If you have any products that you think would work for me please feel free to tell me, and also any other pale girl problems you know or face yourself!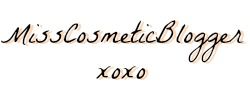 Twitter | Instagram | Pinterest | Bloglovin'